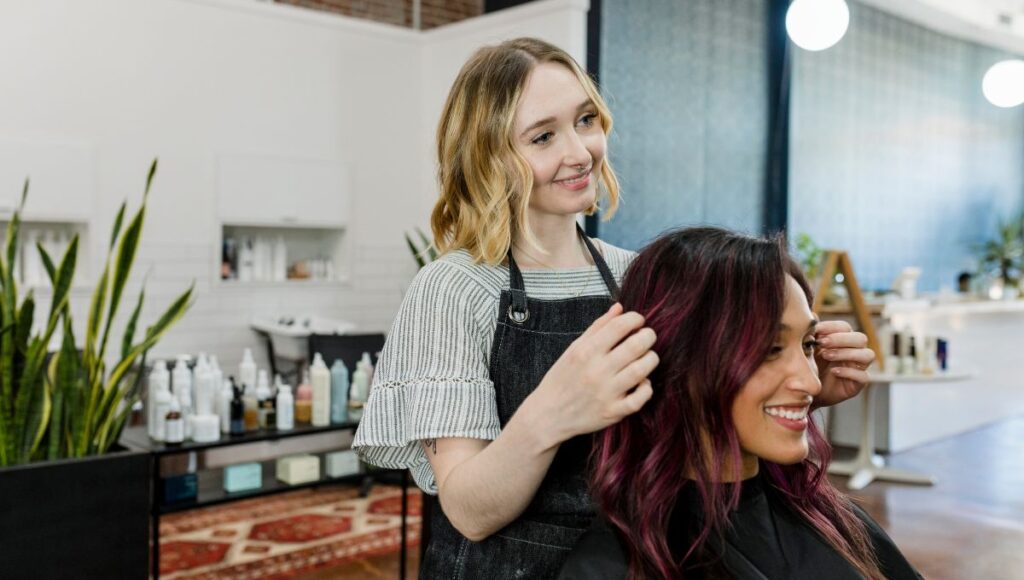 If you love working with people and helping them feel great about themselves, then you need to consider a career as a hair stylist. No matter your age or current career, you can make a change and start cosmetology school with the goal of becoming a hairdresser. Keep reading to learn about three reasons to consider a career as a hair stylist if you're still on the fence.
Schedule Flexibility
Many people love cosmetology careers because they have flexible schedules. Most professional salons have set hours, but some also rent chairs to stylists by the hour, so you can choose when you want to work. You can also decide to work out of your home or your own place of business, offering even more flexibility to work when and how you want.
Priority Control
With a flexible schedule, you truly have a chance to choose your priorities. You can decide whether you want to work part-time or full-time and arrange your schedule accordingly so you can keep going to school or take care of a family member without a big boss breathing down your neck. As a hair stylist, you can put yourself first and take care of your health. Use ergonomic shears to make sure your hands stay healthy and wear shoes that offer plenty of support instead of conforming to the tools an office job would expect you to use, like a standard computer mouse and uncomfortable chair.
Creative Opportunities
Hairdressers have endless opportunities to be creative. Everyone who comes to you to get their hair done will have a different need and personality that you get to help show off with your skills. Depending on your specialties, such as bridal or ethnic hair, you'll have niche creativity opportunities that few people get to experience. If you love getting creative in various situations, then the hair styling career is perfect for you.
Three reasons to consider a career as a hairdresser are flexible scheduling, control over your priorities, and the many creative opportunities you'll enjoy. While being a hairstylist isn't for everyone, it's a great career for many people. Whether you're fresh out of high school and wondering what to do, or you're middle-aged and looking for a change, considering cosmetology school and hair styling is a great idea.