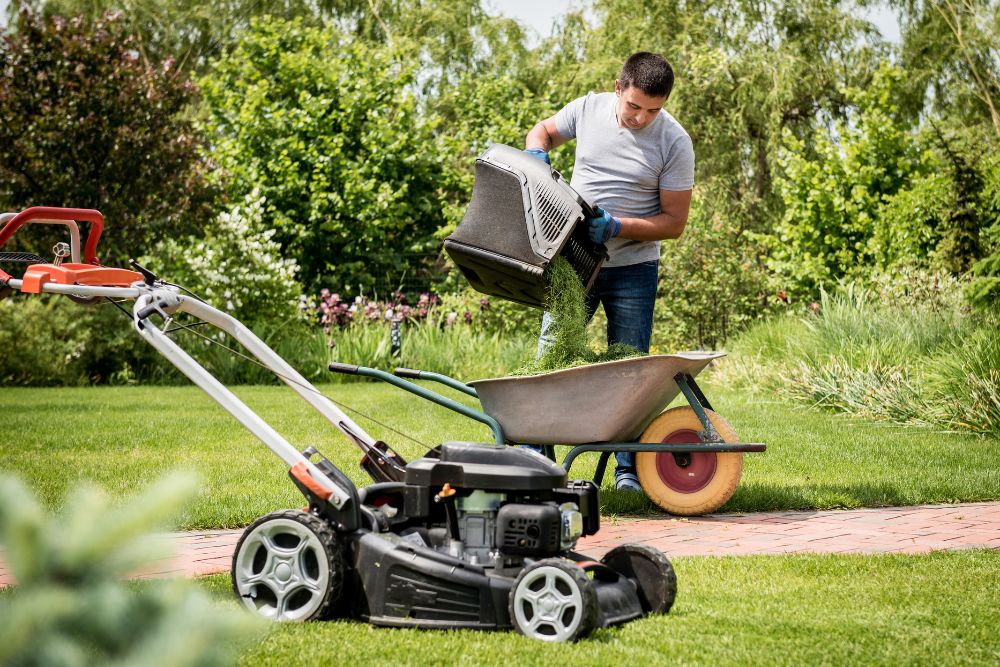 You have the knowledge and the tools you need to make your neighbor's yard look pristine. The thing you may be lacking is the capital, but that isn't always necessary to get things started. Here's how to start a lawn care business with no money.
Know Your Market
You can't grow a lawn care business out of thin air, so your first step is to determine what you want to do and how you plan on doing it. What services do you want to provide? How will you get them done? How much will people pay for them? Once you've answered these questions, it's time to get started building up your business by starting small and focusing on quality.
You will need to know who your customers are and what they want. You also need to know how to reach them, what competitors are doing, and what competitors aren't doing so you can differentiate yourself from the rest of the field. Complete a few yards at a discounted rate to start building your portfolio and consider offering incentives to entice your first customers.
Set a Goal
Before you start a business, it's important to have a goal. Your goal is to make money. But that's too broad. What exactly do you want to happen? Create a measurable goal that you would like to meet in the next three months. Then write down the steps it will take you to reach these goals. Once you achieve them, create new, bolder goals.
Plan Your Budget
You'll need to plan your budget for maintaining the company. Find out the average cost for necessary expenses, such as the necessary PPE that landscapers must have, and then create a realistic and achievable budget to stick to.
Plan for the extremes. Some months' revenue may be lower than normal. Anticipate the seasonal changes and need for additional assistance as you grow.
Be Your Own Team
To save some money initially, you may need to be a one-person team. Doing everything on your own can get overwhelming, so keep that in mind and learn to prioritize your energy. Here's an example of some of the tasks you'll have to do alone:
Mow the lawns
Trim the hedges
Treat trees and shrubs with pesticides and fertilizers
Clean out the gutters
Handle invoicing and payment
Keep inventory records
Handle customer service
Market and promote your company
Don't Spend Big on Advertising
The best way to reach your customers is through word-of-mouth recommendations from happy customers. Ask for reviews and feedback from each customer so that you can begin to build this social proof.
If you're starting small, don't spend large amounts of money on advertising until you make enough profit for it to be worth it. Even then, keep advertising costs down. Utilize paid advertising as a form of brand awareness that can help to keep costs down while putting you in front of potential customers daily.
You can start a lawn care business with no money. It all depends on how willing you are to work hard and make smart choices. With a good plan and the right information, you are on your way to making a career choice that you will be proud of in a few months.