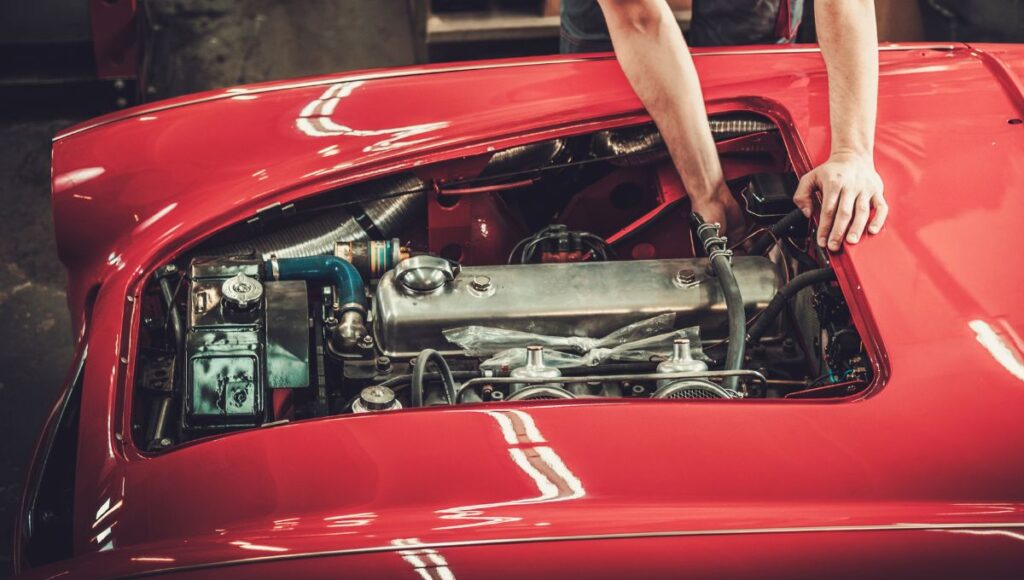 Are you about to start your first car restoration project? Before you do, check out our list of tips for first-time restorers to help you tackle your project and have fun!
Set a Budget
Rebuilding a car isn't a simple or inexpensive task. Therefore, an essential tip for your first restoration project is to take the time to sit down and set a budget. A budget will help you plan and can act as a guide throughout the restoration process.
In all restorations—especially a first—problems, delays, and mistakes will arise; when you're putting together your budget, add about 30 percent to account for these factors. You'll almost surely need the extra funds by the time you're through, but if not, you can use it for new tires or paint at the end.
Choose a Level of Restoration
One of the first decisions you'll have to make is the level of restoration you're looking to achieve. There are four levels to classic car restoration: driving, street show, show car, and Concours quality.
Concours is the highest level of restoration, and the goal is for the car to look brand-new and function as if it just came off the lot. Driving is the lowest quality level and is all about getting the vehicle safe and operable enough to be street ready.
Between Concours and driving quality are levels with varying degrees of functional and aesthetic condition.
Determine Your Proficiency
Prior to beginning the project, you'll want to make a firm assessment of your restoration knowledge and abilities. What areas of automotive work are you most proficient in? Where are the gaps in your understanding?
It pays to be brutally honest because you don't want to overestimate your abilities and make a mistake that torpedoes the entire project. Determine the areas of automotive work you should learn more about before beginning your restoration journey.
Pro Tip: Many community and technical colleges offer classes that teach the skills one needs for a restoration project, from car bodywork to the paint job.
Join an Owner's Club
If you haven't already, you'll want to consider joining a local car owner's club. You may be the one doing all the work for the restoration, but that doesn't mean you can't ask for help and get some advice from restoration veterans.
Often, the best resource for those working on a car restoration is another car owner who has done it themselves and has firsthand experience to draw from. Plus, many owner's clubs even have stocks and spare parts inventory available to members that you can utilize for the restoration.
Stop and Smell the Roses
When you're in the middle of the restoration process, it's easy to get caught up in everything you have to do and focus solely on the end goal. But the fun of restoration is the journey along the way and seeing a classic vehicle come back to life.
If this is your first restoration, make sure you stop and smell the roses along the journey—you'll appreciate the experience more when you take a moment to admire your progress.