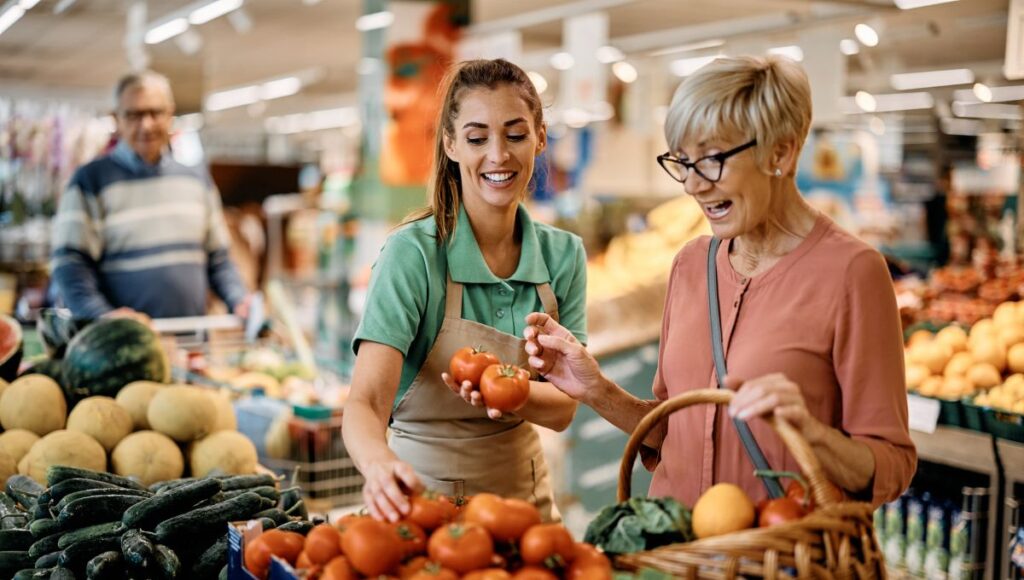 Offering unique products at competitive prices can increase interest in your grocery store. Once customers enter, you want to create a welcoming experience that entices them to come back for more. Use these tips for improving the grocery store customer experience.
Make Fresh Produce Convenient
Most people want to incorporate more fresh produce into their everyday diets. However, many often opt for convenient but unhealthy alternatives, such as fast food and highly processed foods. Your store can combat this problem by making fresh produce more accessible and convenient.
Packaged produce saves time and adds convenience for shoppers. Self-serve machines can increase fruit sales at your grocery store, especially for produce such as pineapple that's time-consuming to prepare for consumption. Customers can place a whole pineapple into the machine and watch it peel, core, and slice the pineapple in minutes. Such machines increase convenience and make it more likely for customers to buy fresh produce.
Educate Customers on Your Products
Another tip for improving the shopping experience for your grocery store customers is to educate them about your products. Telling customers the best way to store ingredients and prepare them will help people make the most of their shopping lists.
Leave brief, informative signs throughout your store regarding the best ways to use different products. It's often easiest to start by placing signs near fruits and vegetables describing their flavors and which recipes to use them in, such as in salads, stews, or stir-fries.
Offer Cooking Classes
Another way to educate customers and interact with your community is to offer cooking classes. In these classes, people can learn how to correctly use kitchen tools and prepare delicious meals.
Teaching customers how to cook and about the benefits of different ingredients will help boost sales in your store. This is also a great way to differentiate your business since you will interact with the community and can design classes based on your customers' interests.
Modernize Checkout
Finally, give each customer an excellent experience all the way to the end of their visit with efficient, secure checkout. In addition to accepting cash and debit and credit cards, consider accepting payment from mobile pay apps such as Apple Pay and Google Pay.
Give customers the choice to accept printed receipts or email receipts. With email receipts, you can market to customers about deals, coupons, and special products. Whether printed or emailed, link online surveys to receipts so customers can provide feedback on their experiences.