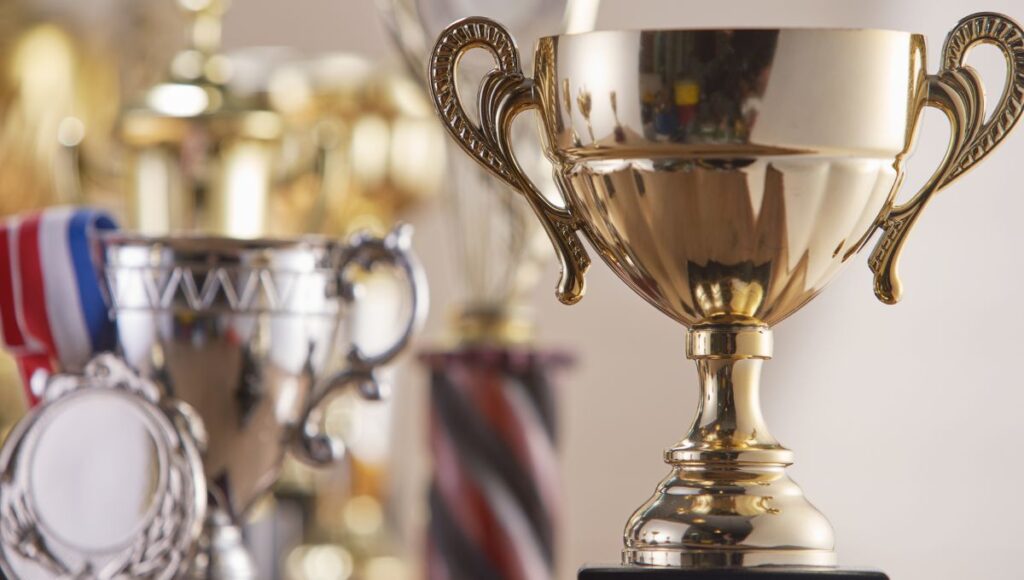 When you achieve certain milestones in your life, such as winning a golf competition or becoming a partner at work, you may receive a memento for your accomplishments. These awards are something to be proud of and are worth showcasing. Here are the three best places to display your trophies and awards.
Trophy Case
A trophy case is the first way to effectively display your awards and trophies. This option is perhaps the most classic and traditional way to show off your accomplishments. The great thing about trophy cases is that they typically feature a pane of glass on the front to protect your awards. A trophy case with a glass covering is a perfect idea if you are storing your trophies in your home and have children. Kids tend to be curious, potentially resulting in broken belongings. Therefore, it's a good idea to keep your special trophies behind glass so they remain safe and sound.
Bookcase
Another excellent location for your trophy and award collection is a bookcase. Whether you're keeping your awards at home or in your office, a bookcase is a great way to display them. Bookcases come in various shapes and sizes to meet your needs. Find a bookcase with enough shelves to comfortably house all your awards. Then you can arrange your collection however you like. For example, you can use your bookcase for only trophies or place awards between books on your shelves. Knowing how to properly care for your awards and trophies is also important because regular cleanings may be necessary.
Floating Shelves
Floating shelves are also a suitable place to keep your plaques, awards, and trophies. Floating shelves may be the perfect option if you want your collection to stand out and act as a statement piece within your home or office. The great thing about floating shelves is that they don't take up much space, like trophy cases and bookcases. These other display cases require a significant amount of floor and wall space. Luckily, floating shelves don't require any floor space. All you need is free space on your wall, and you can install floating shelves for your award collection.
As you determine the best location for your trophy collection, consider these top three ways to display your awards and trophies. Get creative with your display and have fun with the process. After all, these are life achievements you should be proud to showcase.