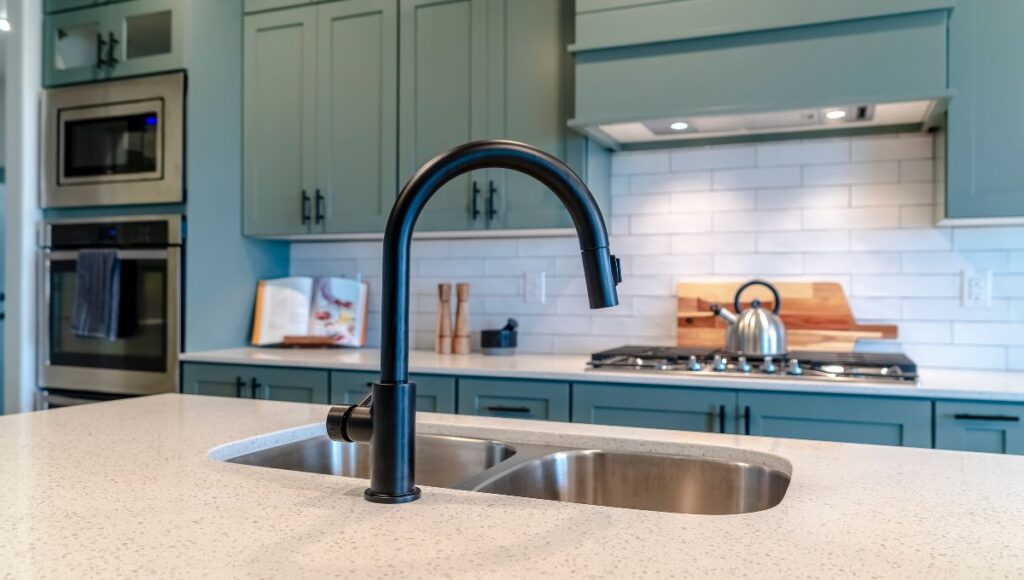 It's normal to want to spruce up your living space, but not everybody has the time, budget, or patience to go through a lengthy remodeling process. However, there are many subtle ways to upgrade the look of your kitchen without needing to make extensive changes.
Artwork
Adding a bit of artwork brings a touch of class and personalization to any room. Many homeowners choose to incorporate artwork with themes of cooking and food as they often capture the general vibes of the kitchen. Finding a piece that speaks to you at a local café or art show allows you to turn your kitchen decor into a one-of-a-kind experience.
Upgrading the Sink
A sink is an essential tool in any kitchen. We use the faucets to wash our hands, get water for cooking, and wash the dishes at the end of a great meal. Many homeowners keep whatever sink fixtures come with the home, but it may be a good idea to upgrade to a fantastic new faucet that matches your vision for a perfect kitchen.
Lighting
Lighting is one of the best subtle ways to upgrade the look of your kitchen. You may not need to install brand-new light fixtures, but you can buy new lightbulbs to go for cooler or warmer light. With many different bulb options on the market, it's easier than ever to find the right combination of lumens and kelvins to give your kitchen the ambiance you want.
New Hardware
Installing new cabinets is one of the largest redecorating projects you can do in your kitchen. It's a lengthy process of measurements, modifications, and heavy construction, taking the old stuff out and putting the new cabinets in. If you don't want to go through all that, you may want to consider getting new hardware for the drawers and cabinets in your kitchen. Your local hardware store has a wide selection of knobs and handles that can completely change the look and feel of a room with much less effort.