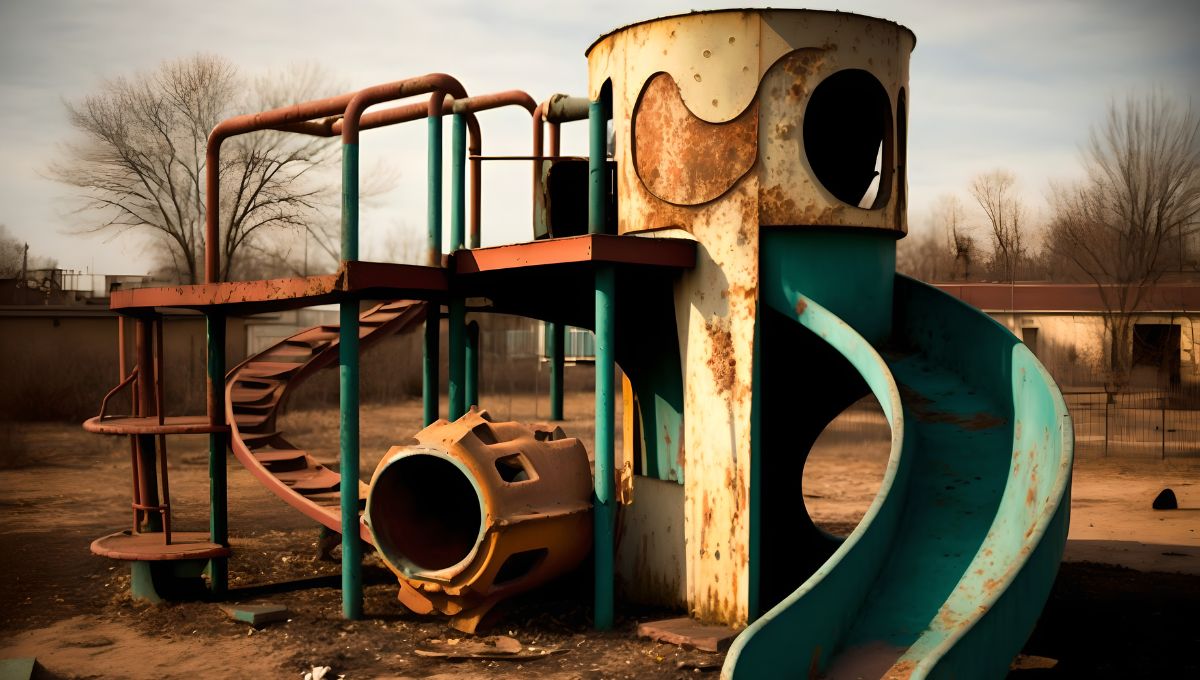 Having a playground is excellent for homeowners. It gives kids a place to go outside for fresh air and adds value to the property.
Unfortunately, metal playground equipment can rust if not correctly maintained. Here are some tips for preventing rust from forming on playground equipment.
Keep It Dry
The most straightforward way of preventing your playground equipment from rusting is to keep it away from moisture altogether. When water interacts with certain metal alloys, it results in the formation of rust.
Since the air itself contains moisture, it's challenging to prevent rust from occurring on outdoor equipment. You can disassemble your playground equipment in the winter to increase its life span. During the wetter months, you can use a canopy to minimize the amount of moisture it comes into contact with.
Do Regular Maintenance
For some homeowners, disassembly simply isn't an option. It takes time to do this every year, and some swing sets aren't designed to be taken down.
Regularly inspect any metal components for signs of rust and replace them immediately if you find any so the problem doesn't spread. If you need some tips on what to do when swing set hardware rusts, remember to do repairs as soon as possible and use the correct parts if they need replacement.
Don't Use Metal
While, in the past, playgrounds were primarily built out of metal or wood, today, homeowners have quite a few options for the material they use. Replacing as many metal components as possible with rubber or plastic will allow you to design a comfortable play area that doesn't rust.
Rubber is safer than metal surfaces, and you can use it for grips, flooring, and seating. Similarly, you can use plastic in the playground to replace various metal components that would otherwise be susceptible to moisture and the elements.
Enjoy the Space for Longer
For homeowners, playground equipment is an excellent addition to the yard. Taking care of your playground equipment is essential if you want your installation to last.
With these tips, you'll know how to prevent rust from forming on playground equipment so yours doesn't degrade too soon.